---
---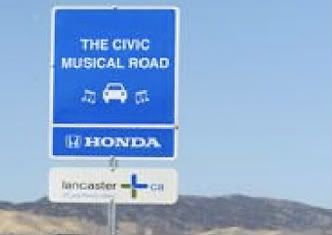 This is not your ordinary street/ad sign. It is a Honda's musical road located in in Lancaster, CA. It plays a rendition of "The William Tell Overture".
The sound is being made by the tires passing over a series of carefully cut groves in the road's surface. The road was tuned specifically to the tires and wheelbase of a Civic.
video after the jump...