---
---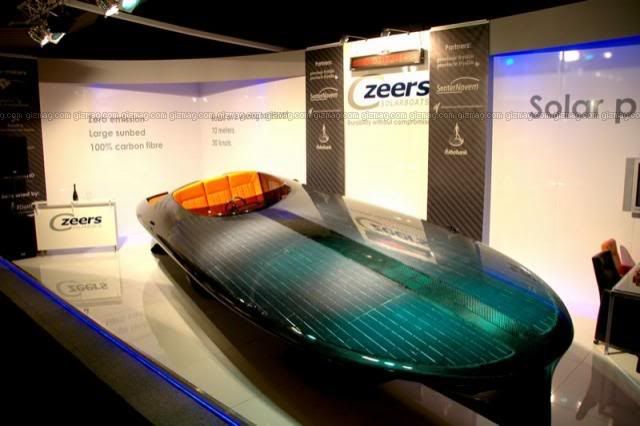 Combining speed, ingenuity and because it is solar-powered, it's environment friendly.
Czeers MK1 prototype
is being tagged as
"the world's first solar speedboat"
. The Dutch creations can reached speeds of up to 30 knots.
According to
Gizmag
, Delft Technical University Solarboat Team built this 10-meter boat as an entry in the Nuon Frisian Solar challenge in which they won.
This is made from 100% carbon fiber inlaid with leather trim, photovoltaic cells on almost all horizontal surfaces and an LCD touch-screen control system.





photo and video courtesy of Czeers