---
---
Even though only
77 countries can access Beijing Olympics
via their
Official Beijing Olympics 2008 YouTube Channel
. Today, YouTube announced and set up another Olympic channel for users world wide. They have launched the
Summer Games channel
.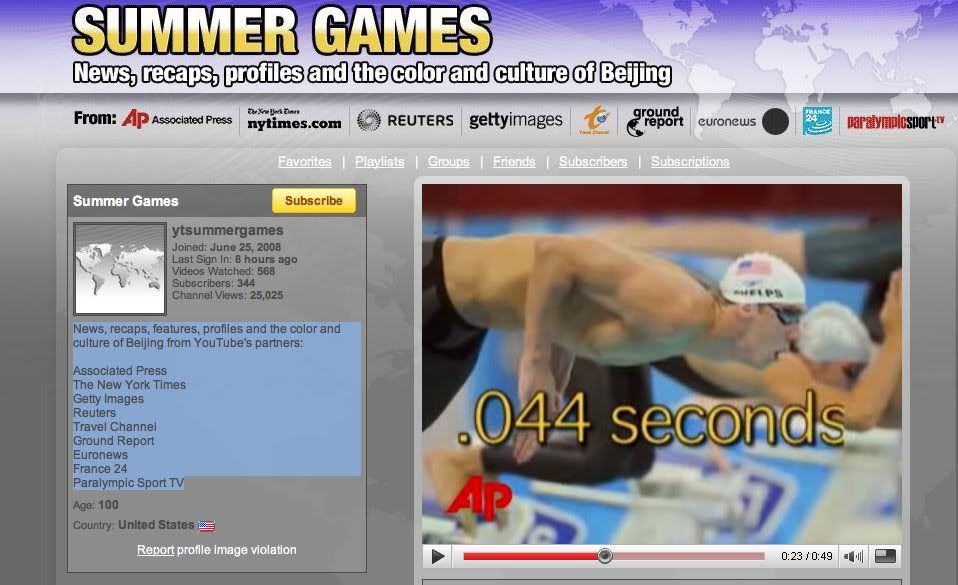 United States, United Kingdom, Philippines and other countries with broadcast rights can now access and watch the exciting happenings on Beijing Olympic.
YouTube's head of news and politics, in announcing the channel. "Contributing media organizations have their fingers on the city's pulse and they're sharing the action with a worldwide audience through one location on YouTube."
It is a collection of video clips news, recaps, features, profiles and the color and culture of Beijing from YouTube's partners: Associated Press, The New York Times, Getty Images, Reuters, Travel Channel, Ground Report, Euronews, France 24 and Paralympic Sport TV.
Again, visit
http://www.youtube.com/ytsummergames