---
---
Check this two web tool site that will help you rip the sound of your video file and save it into MP3 file.
flv2Mp3
is the first site that I recommend to you for it's fast conversion of a video file and you can convert a file coming from your PC.
I recently try
VidtoMP3
and it's just ok. You know why, it is not as fast as
flv2Mp3
site and expect some pop-up ads.
You can easily extract the the audio sound from your favorite video sharing sites. Both site doesn't need registration and it's totally FREE.

Flv2Mp3
(FLV to MP3 Online Converter)
Can convert your files up to 100 Mb. You don't need to install additional software. This converter is great to convert videos to songs in a high quality
VidtoMP3
is a brand new site that allows you to download the audio from none-copyrighted video clips on video sites! The site support all of your favorites sharing sites like YouTube, MegaVideo, Dailymotion, Metacafe, Veoh, Myspace, Break, iFilm, Google Video, Bolt, ClipJunkie, ClipShack, CollegeHumor, FunnyJunk, Glumbert, GoFish, Vimeo, vSocial, Yikers, ZippyVideo and many more...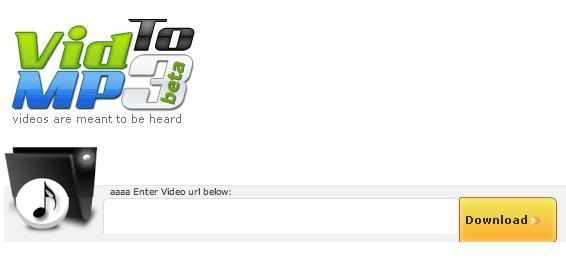 Simple steps to use this two web tool. Just copy the full address of the page and place(paste) the URL of the video to the address box and wait a little bit for to finish the conversion. After that you can now start downloading the MP3 file.