---
---
This is a nice online solution that will help you to create a GIF animations file.
Check out
Gickr
, you can create GIF animations for banners, slideshows, cartoons and many more.. You can use your own images (up to 10 files), images from Flickr, and you can even import images from Youtube.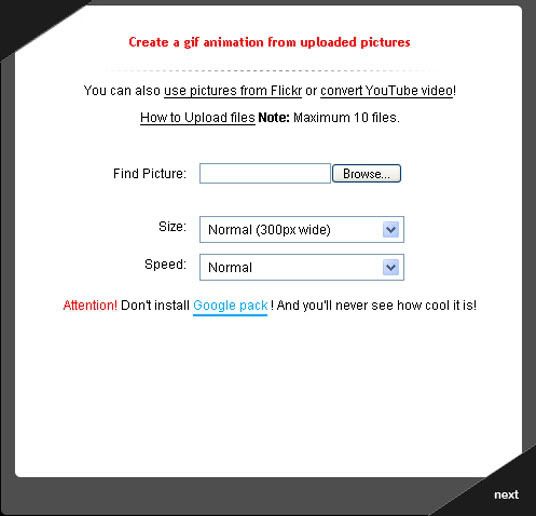 After you created your GIF animation, you can download the output to your computer, email to your friends, or share it to other Gickr users gallery.

I created a square banner sample using three jpg file.