---
---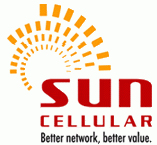 It's about time that Digitel's mobile network Sun Cellular join the bandwagon of third generation mobile services.

Their rival telecom network are offering services and new features using the third generation technology. Sun Cellular will lose their subscribers if they will stick with the old platform.

According to their Digitel president and chief executive officer James Go by end of the year their network will be more advance using the 3G and 3.5G platform.

Digitel has earlier announced that is setting aside $300 million to finance the company's wireless businesses. The amount will finance its 3G business, expand its broadband service, and increase its mobile phone cell sites to 4,000 by year-end.

Their expecting 10 million subscribers by the end of this year.