---
---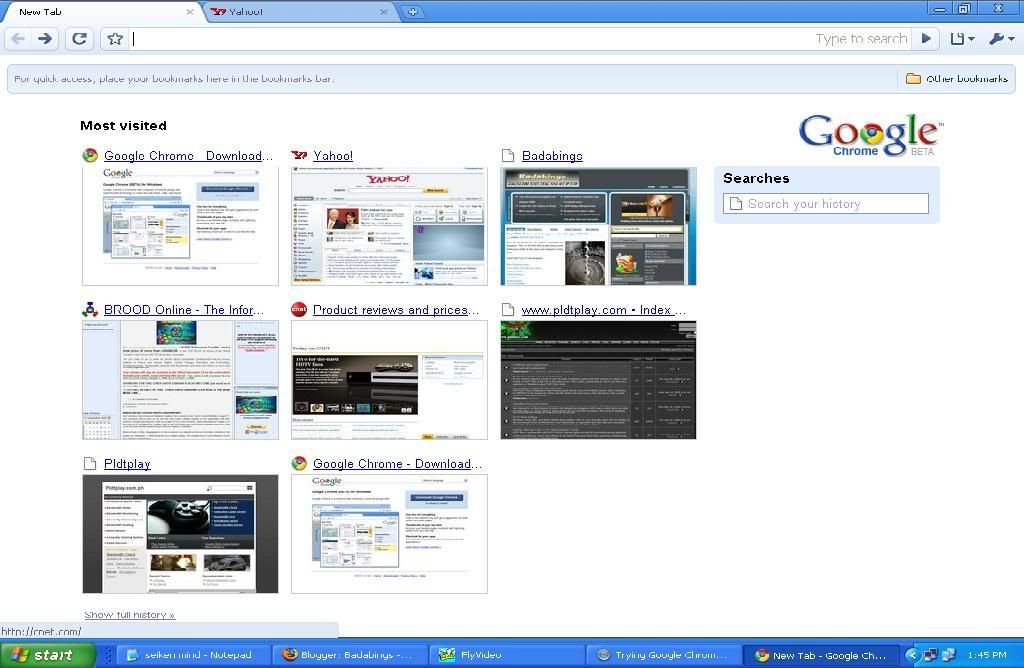 Google recently launched their own Web Browser called
Google Chrome
. As I have learned this good news, I downloaded the file to check it out and test it if is good or better than the other browser. By the way, it is still in in beta version.
It will be competing with the other top web browsers like Microsoft's
Internet Explorer
, Mozilla's
Firefox
, Apple's
Safari
, and
Opera
among many others.
As the download site stated, Google Chrome is a browser that combines a minimal design with sophisticated technology to make the web faster, safer, and easier.

As I test it, you can import your data from Firefox to the Chrome. It is faster than IE, firefox and safari. Chrome gives you the list of all the most visited site you've gone to. There is no glitch and debug error in scrolling the pages. Their is also some point that it encountered errors on flash codes.

Because it is still in beta version, Google Chrome must add more functions that is needed in their next version.

For more info about the features of the browser, click here. You can also check their comic book intro that Google released online.

Download : Google Chrome browser