---
---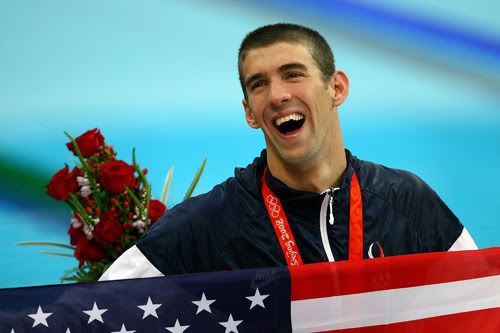 Michael Phelps
done a historical, magnificent and an iconic performance. The Aquaman of this generation broke records and delivered a momentous achievement. An eight out of eight (8/8) sweep.
With the help of his teammates (Aaron Peirsol, Brendan Hansen, Jason Lezak), Michael Phelps captured his record eighth gold medal in the Men's 4 x 100m Medley Relay final with a time of 3:29.34.
Peirsol gave them a great start with a 53.16sec split. Hansen increased the lead on the world record split taking it 0.88 seconds under at the race's halfway mark. Brenton Rickard swam his breaststroke leg in 58.56, faster than Hansen, to bring the Australians into second place.
Michael Phelps
EIGHT GOLD MEDALS surpass Mark Spitz record performance in the 1972 Munich Games and now he is being dubbed as the
Best Olympian in History
.
Michael Phelps won Gold
on the 400-Meter Individual Medley, 4×100- Meter Free Relay, 200-Meter Freestyle, 200-Meter- Butterfly, 4×200-Meter Free Relay, 200-Meter Individual Medley, 100-Meter Butterfly and now 4x100m Medley Relay.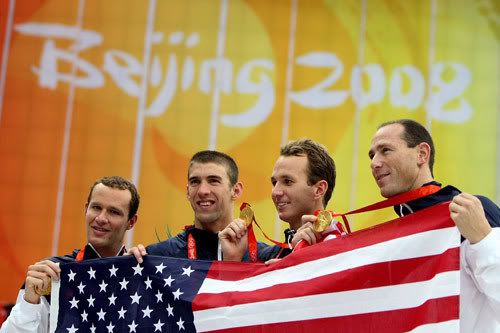 [Photo courtesy of Official Website]