---
---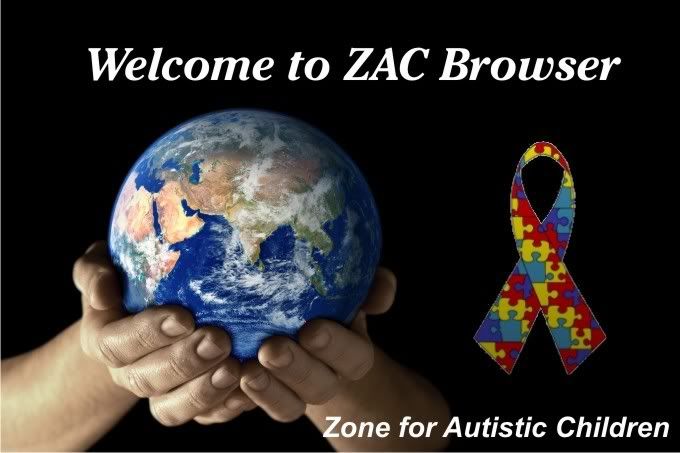 As I do my Entrecard dropping routine, the entry post from vividlamp attracts my interest. It is about a web browser for
autistic
children.
Autism is a brain development disorder that impairs social interaction and communication, and causes restricted and repetitive behavior, all starting before a child is three years old. -Wikipedia
I'm talking about
ZAC Browser - Zone for Autistic Children
, is the first web browser developed specifically for children with autism, and autism spectrum disorders such as Asperger syndrome, pervasive developmental disorders (PDD), and PDD-NOS. They have made this browser for the children - for their enjoyment, enrichment, and freedom. Children touch it, use it, play it, interact with it, and experience independence through ZAC.

This browser will help children with Autism to interact and help parents, caretakers, teachers, and others to share their experiences, tools and resources in a knowledgeable community.

Zac browser can display the proper content and insulates from bad content. They included lots of games and activities that are effective learning tools for kids with low, medium and high functioning autism.

AND It's FREE!!!

DOWNLOAD : ZACBrowser
Compatible with Windows Vista - XP - 2000 - ME - 98