---
---
This is a simple and very useful add-on for your Firefox browser. This plugin is perfect for internet users who always make an errors in typing URL in the address bar.

URL Fixer
helps you to correct your URL typo errors automatically.
For example, if you type google.con, it will correct it to google.com. You can choose two options for correcting errors, one is it will ask you for confirmation or you can use the auto-correct for errors option.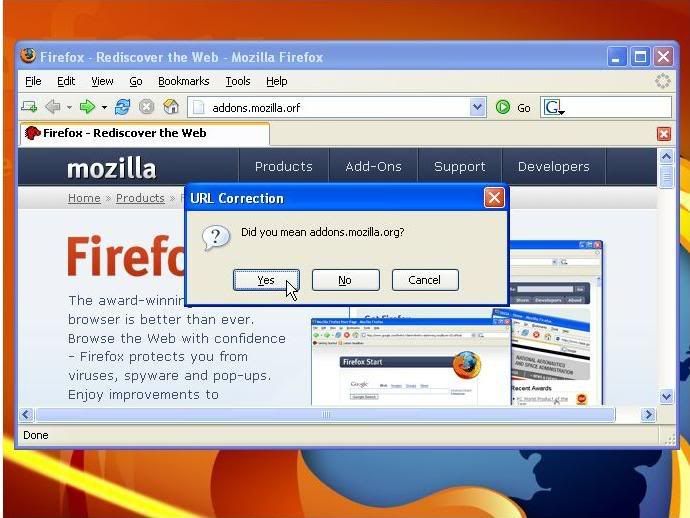 It will correct common misspellings of .com, .net, .org, .edu, .gov, .mil, and all other mainstream TLDs, as well as the protocol (http:, https:).

Download URL Fixer