---
---
Are you bored seeing this classic old Blogspot Comment system. Everytime you post a comment, a reader would redirected to another page(default Blogger comment page).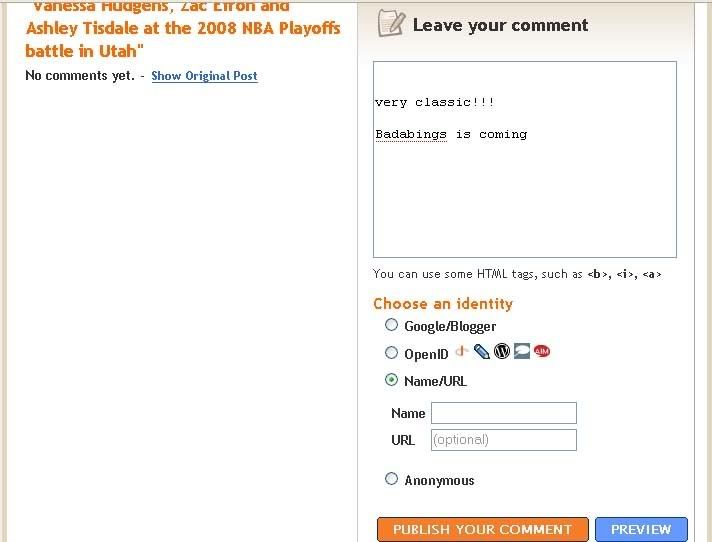 Upon browsing the net i bumped to a site that can change this old comment system to a stylish, much advance and a simple to manage system.
I'm talking about
IntenseDebate.com
. This site will help you to shift your blog to a better Comment system. Site readers can post comments directly on your blog without the need to verify words or get directed to another page (Wordpress style of comment system). Sounds interesting, right? By the way it is FREE of charge.
One good things is it allows users to vote the best comments to the top, it also has a reputation system, upload avatars, add links to their blogs, threaded discussions and a comment subscription.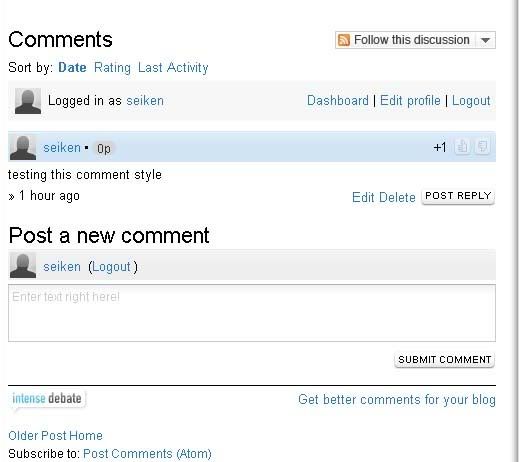 You will surely say Sayonara, Paalam, goodbye to the old system.