---
---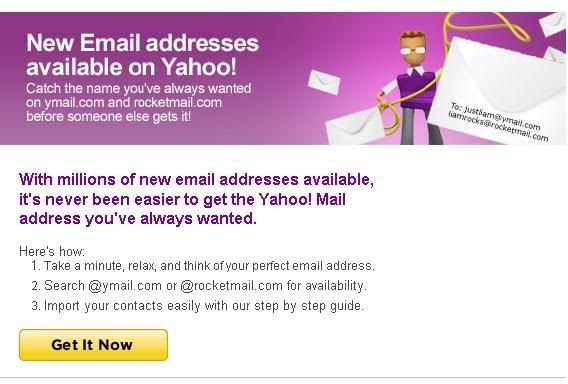 Yahoo is introducing two new email domains and their giving internet users the privilege to pick between e-mail addresses with ymail.com and rocketmail.com.

Mostly the desired names you pick in Yahoo are not available anymore. Now, you can check again your desired email names if it is available with this two new email domains.

Yahoo.com e-mail service has more than 260 million users all over the world.

Ymail.com or rocketmail.com accounts will have the same features like yahoo.com that includes instant messaging, unlimited storage, spam and virus protection. You can also transfer contacts and emails from other mail accounts easily.