---
---
This is almost a good online tool which will helps you find or detect the font (the closest match) used in a logo or image.
WhatTheFont
will help graphic designer newbies and advance users to easy recognize the font on an image.
After you upload an image, the site will give you list of fonts from their database. The sites supports most common image formats, for example GIF, JPEG, TIFF, BMP. The maximum image size is around 360 x 275 pixels.
I tested 5 logo :
Chamilia
,
miniclip
,
acdsee
, altavista and my own banner. The result i got is 2 out of 5, Font on my own blog banner, altavista and
miniclip was not recognize by WhatTheFont.
Chamilia
and acdsee logo was recognize by the recognition system and gave me the name of the font used in the image.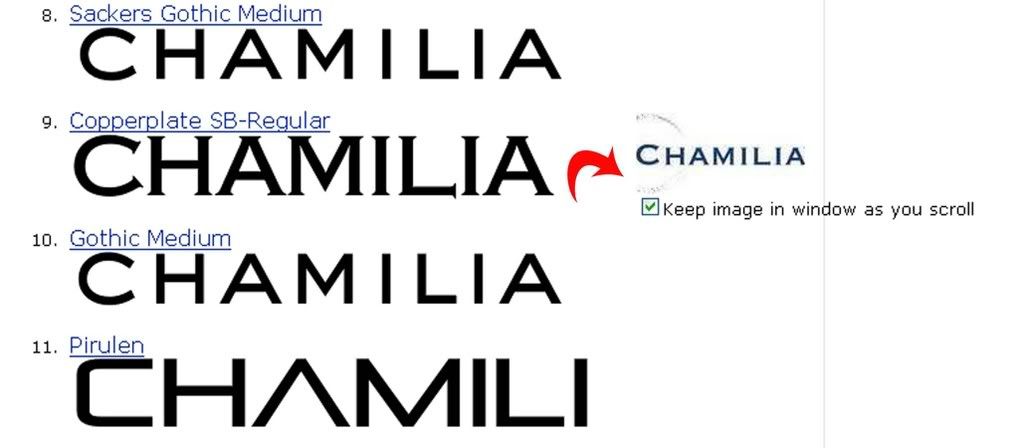 Even this tool is not 100% accurate, it still helps in some way and it's Free.