---
---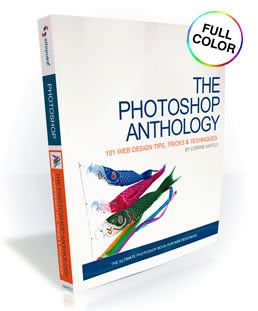 Do you want to know the secrets and tricks on how professionals use Photoshop on their web designs? There is a a free ebook titled
The Photoshop Anthology:
101 Web Design Tips, Tricks & Techniques
from
Sitepoint
that you can download for FREE.
In this e-book, Author Corrie Haffly will share her Photoshop experience and explained some techniques that will help you in your future web projects.

Some of the benefits about The Photoshop Anthology.
* Design attractive web graphics
* Touch up photographs for web use
* Create web site mockups using Photoshop
* Improve your digital workflow
* Master menus, buttons and background tiles
* Use nondestructive editing techniques

Check out the site and download your free "Photoshop Anthology E-Book".

The only things is there is no direct download link and you need to enter your email address, where they will send you the download links. I downloaded this great ebook and you will surely like it. Downloading this book is worth it.